People
Dr Martin Gorsky: Professor of the History of Public Health and Principal Investigator, 'Health Systems in History'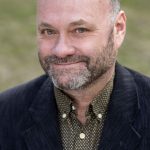 I hold a BA in History from the University of Essex, and a PGCE (History) and PhD (Social History) from the University of Bristol. After a lectureship at Bristol I moved to a research post with the University of Portsmouth health geography group, working on the database of British Voluntary Hospitals, 1890-1948. This was followed by a lectureship in history at the University of Wolverhampton. I joined the School in September 2003, with a Wellcome Trust University Award.
In 2003 I completed an ESRC-funded project on the history of British hospital contributory schemes (known today as health cash plans) since 1939. My subsequent Wellcome Trust research examined the coming of the British National Health Service from a regional perspective, and is entitled: 'A mass of separate expedients?' Hospitals, integration and the British health system, c.1930-c.1975. My broad interests lie in the history of health systems in the West since the late 19th century.  Among my recent projects are: an examination of morbidity trends since 1850 using sickness insurance data; studies of the pursuit of equity in policy-making in the British NHS since the 1970s; and an analysis of public health posters in Poland, 1918-90; and a study of Medical Officer of Health reports in London in the interwar period. I am currently working on my Wellcome Trust Investigator Award 'Health Systems in History' – an intellectual and policy history of the health systems concept in the 20th century
Dr John Manton: Assistant Professor in History

I first joined LSHTM as part of the Anthropologies of African Biosciences Group in 2010, after doctoral research at Oxford, and research and lecturing posts at Oxford, Ulster, and KCL. Following two years in Social Anthropology at Cambridge, I returned to the Centre for History in Public Health in 2015, to work with Martin Gorsky on the Health Systems in History.
Much of my research has been on the history and anthropology of disease control. It has focused on relations between leprosy control and governance in Nigeria, on the commemoration of medical research, and on research into mycobacterial disease in Cameroon. Of direct relevance to the history of health systems and health planning, I am interested in spatial aspects of colonial and post-colonial intervention in development and medical research, looking at transnational programmes and resource-driven alliances at a local level, and also in the ways in which local and institutional memories of medical research, health planning, and clinical practice emerge or are concealed in the post-colonial state in Africa, Southeast Asia and Europe.
I am responsible for two projects within the larger programme on Health Systems in History, as project investigative lead on Project 2: 'The Idea of a Health System: its Application in International Health Policy', and as co-supervisor of Project 3 'Health systems and Development: the case of Nigeria 1946-c.2000'.
Dr Hayley Brown: Research Fellow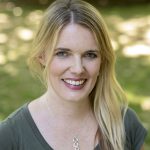 I joined LSHTM in June 2017, having completed my PhD at Victoria University of Wellington (NZ) on the history of divorce in New Zealand c.1890s – c.1950s. I also hold a BA(Hons) and MA from the University of Canterbury (NZ) in history. My MA thesis explored the history of abortion law reform in New Zealand and New South Wales in the 1970s. I was an Honorary Research Fellow in History at Birkbeck, University of London from 2012 until 2014. My research interests cover the fields of the histories of New Zealand, Britain and Australia in the nineteenth and twentieth centuries. As well as my interest in trans-national history, health systems and welfare, I am interested in the history of sexuality and reproduction, the history of gender, the social history of families, legal history and the history of the British Empire.
Along with Martin Gorsky and Linda Bryder (University of Auckland), I am responsible for Project 4: ''Progressives to laggards'? Health system reform in Britain and New Zealand, 1948-2000'.
Dr Erica Nelson: Research Fellow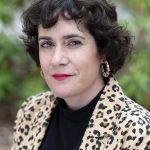 In April 2018, I became the newest member of the 'Health Systems in History' project. I am carrying out a sub-project on health systems developments, debates and implementation experiences in Colombia, c.1961-1991. I have been working in the field of global health, as an anthropologist/historian and applied/academic hybrid, since completing my PhD in Latin American history in 2008 (University of Wisconsin-Madison). My dissertation concerned the politics and practice of population control, family planning and sexual and reproductive health programmes in Bolivia, c.1964-2004. Inspired by this work, I became involved directly in global sexual and reproductive health initiatives, both as a researcher and consultant. This led to a post- doctoral research fellowship in Medical Anthropology (University of Amsterdam, Institute for Social Science Research, 2010-2014), carrying out the qualitative component of an adolescent sexual and reproductive health intervention in Bolivia, Nicaragua, and Ecuador. Since early 2017 I have also worked at the Institute of Development Studies, focussing on social accountability initiatives and accountability for health equity research.
Nigeria team – Project 3 
Victor Olaoye
Joseph Ayodokun